It is important to leave your pet with someone you can trust when you can't be there. We offer overnight boarding services to our clients. The kennel staff at Boulevard Animal Hospital works 365 days a year to make sure your pet is happy, comfortable, and well taken care of during their stay. Additionally, our boarding service comes with the added peace of mind of having veterinary staff overseeing care and available to call on to assist in the care of your pet. All dogs are walked 3-5 times daily in our scenic, double fenced courtyard that is complete with a fish pond and porch swing. The enclosure is surrounded by some of the oldest oak trees in Raleigh.
We have ample space to accommodate boarding guests of any size. We also have the option of indoor or outdoor runs. Our outdoor runs provide a luxurious area for your dog to run, drink, eat, play and watch other pets all from the safety of their own space. These outdoor accommodations are well ventilated, completely enclosed, and have a doghouse for your pet to enjoy. We also offer indoor climate controlled boarding for all sized dogs.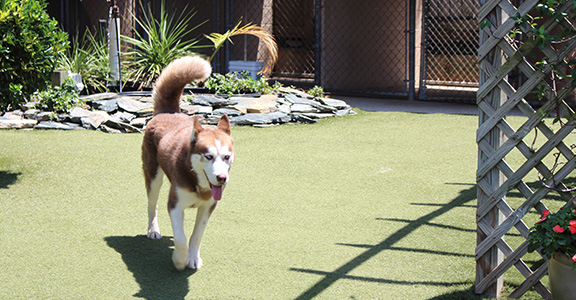 Our kennel staff enjoys playing with each and every boarder that stays with us. We strive to deliver old-fashioned care that doesn't carry any extra expense. For the safety and health of all our boarding guests we require that all boarders be current on vaccinations and free of worms, fleas and ticks. On the day your dog is scheduled to head home, we recommend they receive a grooming package that includes a bath and brush out. We offer many additional services to accent your pet's stay with us. In addition to a bath and pedicure, we would be delighted to give your pet a pedicure, clip out any matted hair, clean their ears, or express their anal glands.
Each pet is unique and comes with their own special needs. Many pets require medications, special diets, or special feeding instructions. Our kennel staff is trained to provide your pet with whatever care they need. Please feel free to bring your pets own food, blankets, bed and toys for their stay with us!
Call our friendly front office staff to schedule your pets boarding stay with us today!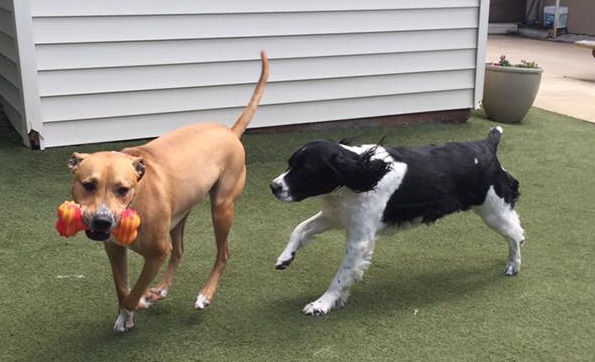 Dog Boarding and Services Price List (per night)
Dog Boarding, 2 dogs in 1 kennel, first dog pays full price each additional dog
$46.50 per night, restrictions apply
Dog Boarding with Special Medications
*Holiday boarding rates are subject to change with pricing
*Some medical conditions may incur a higher boarding rate and have a limit on length of stay*
*Some pets may require an additional difficult and timely charge*