Modern Medicine, Old Fashioned Care
Serving you and the Raleigh area since 1945 with exceptional care and quality service.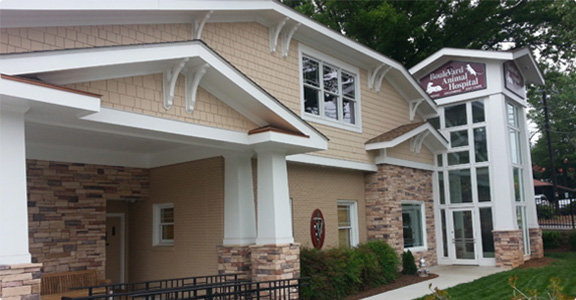 Hours of Operation
Monday to Friday – 7:30 am – 6:00 pm
Doctors Hours – 9:00 am – 5:30 pm.
We also offer a convenient drop off service during the week for clients whose schedules make weekday in office appointments difficult.
Saturday – 8:00 am – 12:30 pm
Doctor Hours – 8:30 am – 12:00 pm
Emergencies
After hours please contact Animal Emergency Hospital and Urgent Care.
409 Vick Ave, Raleigh, NC 27612.
Phone (919) 781-5145
This emergency facility will provide your pets with emergency care that they need and provide our doctors with a full report so we can continue to provide care when we reopen.
We have two locations to serve you, check out our sister location by clicking the button below:
North Hills Animal Hospital & Resort